Terrapattern is an amazing research project originated at the University of Pittsburgh providing a visual search tools for the analysis of satellite imagery. Until now, such tools have only been accessible to intelligence services.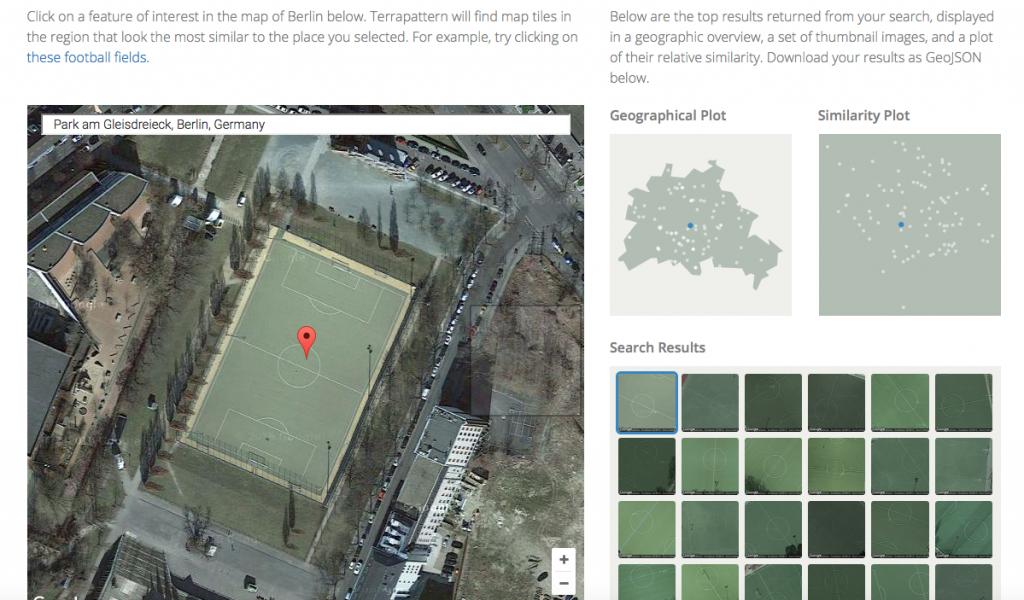 The search engine behind Terrapattern is based on an Artificial Intelligence (AI) and will learn, i.e.g improve, over time. You can for example select a church and then, Terrapattern will show all visually similar objects. For now, Terrapattern is only available for selected case studies, ie. Pittsburgh, San Francisco, New York, Detroit, Miami and Berlin!
Apart from the various commercial uses for such a visual search tool, I am excited about the potential for landscape studies. At the tip of a mouse click, Terrapattern will produce a typology of open space forms. You could search for playgrounds, cemetries or specific vegetation patterns! As soon as the tool is available outside of a few selected cities, it could also be used to describe different landscape types, e.g. in landscape character assessment, and make distinct landscape patterns visible.